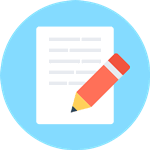 The nursing capstone project is an essential requirement for all nursing students before they can graduate. This project requires students to demonstrate their mastery of the skills and knowledge gained during their nursing program. One of the critical aspects of a capstone project is choosing the right topic. Selecting a topic for your project can be a challenging task, but it is crucial to ensure that you choose a topic that is both interesting and relevant to the nursing field. If you need expert
help with a capstone nursing project
to create a topic, below you are provided with some key steps to crafting an impressive project topic.
Tips for Coming Up with a Great Nursing Capstone Project Topic;
Embarking on a capstone project about nursing is an exhilarating endeavor, bridging the divide between academic theory and practical application. At the heart of this project lies the topic, which dictates the trajectory of your research and its contribution to the field. Choosing wisely is crucial. This guide seeks to illuminate the process of selecting and refining the perfect capstone project topic.
An ideal nursing capstone topic has the following characteristics:
Relevance: It should address a current challenge or knowledge gap in the nursing field.
Feasibility: Can it be completed within the given timeframe and resources?
Originality: Even if it builds on existing research, it should offer a fresh perspective or approach.
Impact: It should have the potential to improve patient care or nursing practice.
Here are a few Steps to Refine Your Topic to be interesting;
1. Brainstorm: Jot down ideas, however preliminary they might be. Sometimes the mere act of writing can evolve a vague thought into a concrete concept.
2. Consult with mentors: Engaging in discussions with our experienced professionals can offer insights and refine your focus.
3. Conduct a preliminary literature review: Before delving deep, ensure that there's sufficient existing research for a foundational understanding, but also room for your contribution.
4. Gauge feasibility: Consider the scope. Can you realistically accomplish your research within the given timeframe and with available resources?
5. Fine-tune: Narrow down your topic to a specific question or problem statement. The more precise, the better.
Choosing the topic is a critical first step in your capstone journey, setting the stage for research, exploration, and discovery. By selecting a subject that's not only close to your heart but also valuable to the nursing profession, you ensure that your capstone project is both personally fulfilling and professionally enriching. But sometimes it may seem hard to know which topic to select therefore it is advisable to ask for Professional nursing capstone project help from our experts. Armed with passion and a clear direction, you're poised to make a meaningful contribution to the world of nursing.
Nursing Capstone Project Ideas – Best Sample Topics on Nursing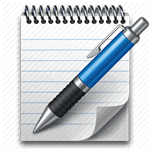 Nursing capstone projects are an essential component of nursing education. They allow nursing students to apply the knowledge and skills they have acquired during their studies to a real-world scenario. However, selecting a topic for your project can be a challenging task. However, our writers can assist nursing students in their selection process Below are sample
project ideas with a narrowed focus on specific topics. These topics include developing a patient safety protocol, evaluating nursing interventions on patient outcomes, exploring the impact of a nursing education program on nursing practice, developing a mental health program for elderly patients, and exploring the relationship between nursing leadership and patient outcomes.
Some of the Latest Capstone Project Topic Ideas on Nursing;
✔ A Study of the Nursing Shortage as a Major Public Health Challenge: The aim of the dissertation will be to investigate the major causes of the shortage of nurses and propose measures that can be implemented to solve the problem. It will be determined whether the recurrent problem of shortage of nurses can be solved permanently. You can get our help with crafting your nursing research topic by simply submitting a request "help me write my nursing capstone project topic" to us.
✔ Assessment of Pain Through Non-Verbal Indicators: Nursing Patients with Severe Communication Challenges: The dissertation will seek to review the pain assessment methods that nurses can adopt so as to provide care for patients with serious developmental or intellectual disabilities. This research will hence aim at uncovering the most effective ways of nursing patients who are incapable of explaining their suffering due to communication disabilities.
✔ An Observational Study of Co-operative Working Strategies between Registered Nurses and Care Assistants: The purpose of the research paper will be to give an account of some of the strategies that registered nurses who have strict obligations and care assistants who are not regulated employ to ensure they peacefully co-exist and work together. The study will also assess the point of differences between registered nurses and care, assistants, in the workplace. Write to us "assist with nursing capstone project Ideas on nursing" if you need experts to help you create your nursing project's topic.
✔ A Study on the Role of Community Nursing in Improving the Quality of Life of the Elderly: The dissertation will seek to show the significance of community nursing in ensuring that the elderly are given much-needed care. As a result of this research, the best strategies for carrying out community nursing, and especially targeting the elderly, will be recommended.
✔ Examining the Roles of Nurses and Nursing Models Considering Changing Healthcare and Nursing Needs: The research paper will review the role played by nursing models in preparing nurses to adapt to the changing needs of caregiving. Following this research, it will be ascertained whether the commonly used nursing models are effective in preparing nurses for changing healthcare needs. We offer innovative project ideas to all our clients.
✔ A Reflective Study for Handling a Cardiovascular Patient with Numerous Complications: The study will use clinical cases to discuss the ways through which nurses can provide quality care to patients suffering from cardiovascular disease. This research will reveal whether there are more useful methods of handling a cardiovascular patient who has several complications.
Here are some tips to help you select a suitable topic for your capstone nursing project.
1. Choose a research topic that you are passionate about: It is better to Select a topic from the project ideas we give you that you are passionate about. It ensures that you are interested in the project and that you will be motivated to complete it. Additionally, you are likely to produce a better-quality project when you are passionate about the topic.
2. Focus on a specific area of nursing: Nursing is a vast field, and it can be challenging to narrow down a topic. Focus on a specific area of nursing that you are interested in. This could be pediatrics, geriatrics, critical care, or any other area that you find intriguing.
3. Review the literature existing on the topic: A literature review is an essential part of any capstone project. It helps you understand what research has been conducted in your area of interest. Reading literature related to your area of interest will help you come up with a unique research question.
4. Consider current healthcare issues: Consider current healthcare issues when selecting your topic when provided with a lot of project ideas. This will ensure that your research is relevant and adds value to the nursing field. You can research topics such as patient safety, health disparities, or the impact of technology on nursing.
5. Seek advice from your instructors: Consult with your instructors when choosing a topic. They have experience in the nursing field and can provide valuable insights. They can help you narrow down your topic, provide guidance on conducting research, and offer feedback on your project.
Deciding on a topic from all the capstone nursing project ideas offered can be a daunting task. However, with our experts help and following the above tips as well, you can select a topic that is engaging, relevant, and adds value to the nursing field. Remember to choose a topic that you are passionate about, focus on a specific area of nursing, review the literature, consider current healthcare issues, and seek advice from your instructors.