Guidelines for Developing & Creating Proposal Topics
A proposal is a paper that outlines a specific research project that a researcher is planning to undertake. The paper helps the researcher to mainly determine whether the proposed research project is worth conducting. This type of paper can either be written by professional researchers or college, undergraduate, master's, and Ph.D. students who are preparing to write their final year capstone projects, research projects, dissertations, or theses. When writing a research proposal, you are expected to clearly justify that there is a need to study the proposed research topic. You should know that proposal topic selection is a critical step that should be done carefully and without haste. Mark you, you will know whether the research you are going to do will be intensive or simple depending on the nature of the topic you choose. Although the proposal research writing process is tedious and demanding, it can be made easier by selecting a good and clear proposal topic. Therefore, if you are looking forward to successfully proposing your research idea, ensure that you take time to choose a proposal topic that is not only interesting and researchable but also relevant to the other readers.
The Best Criteria & Approach for Selecting a Good Proposal Topic
When you develop a suitable topic for a research proposal, you have an easy task when it comes to the proposal writing process. Thus, this task should be given a substantial amount of time and the attention it deserves. Note that; it is always good you have a list of topics, preferably 2-5 topics; so that you will be able to choose the topic which will best suit your research, budget, and writing ability. Although the process of coming up with a proposal is difficult, it can be easier if you understand what you are expected to do. While you brainstorm on different research proposal topics, consult your lectures (if you are a scholar) and/or the online proposal topic writers to assist you accordingly. The following guidelines can help you to have a procedural approach while selecting your proposal topic.
Identify an area in your profession that interests you. This is a critical process as it will determine your enthusiasm throughout the proposal writing period.
Embark on extensive reading on the selected area of interest. At this point, you should pay close attention to the recommendations made for further research in other research materials. Consequently, identify problems that need solutions and select research papers, journals, and articles that have information relating to the research area of your interest.
Carry out a comprehensive reading of the selected literature. During this process, you need to identify research gaps that exist in the research field.
Conduct preliminary background research focusing on the identified research gap. This will help you to have an in-depth understanding of your proposal topic.
Finally, after you know how to formulate a proposal topic idea, go ahead and generate the topic and have it approved by the respective project supervisor
MEntr | Msc | MSN | PhD | Post graduate | RN | Undergraduate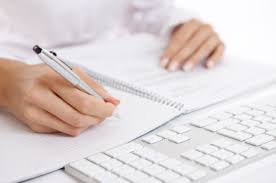 While selecting your proposal topic, ensure that it meets the objectives you will set for your research and it is relevant to the professional field. You should not hesitate to seek proposal topic writing help when you have brainstormed several potential topics but are unable to settle on one. If you are a student, you should consult your lecture so that you are guided on knowing the best research proposal topics that may be applicable to your course. Some topic ideas are readily available online and many individuals usually rely on them so as to generate their topics. Proposal topics writing services are readily available in this firm and they can be accessed by everyone regardless of their geographical location. The experts at Research Topic Help offer customized services that meet individual client's needs. That is; we ensure that you get specialized assistance from our professionals. Since our services are offered by experienced research writers, you will be assisted with the most recent proposal topic ideas that are related to the area of research you are focusing on. We help clients to select topics from scratch and also enable clients who have selected their topics to determine whether their topics are researchable by conducting pilot research. As a result, clients getting our proposal topic writing help are able to come up with proposal topics that are manageable, presentable, and researchable, within a short period of time.
Considerations When Creating a Superb Project Proposal Topic
Ensure that your research idea addresses a specific research gap
Have adequate background information for your research idea. This will lead you to develop a reasonable and researchable topic.
Choose a proposal topic that will suit your research and writing strengths and weakness
Choose the topic from an area that interests you, but is relevant in the research field. This will motivate you during your research
The topic should neither be narrow nor too broad. In other words, it should comprehensive and valid.
The selected topic should be able to help meet your research objectives