Identify a Unique Idea for a Great Capstone Project
Capstone projects are usually designed-oriented or research-oriented, and the findings obtained can be used to implement a solution to a certain problem. Those writing these projects are required to undertake comprehensive research on a specific research problem of their choice and formulate a new research approach to the respective problem. You must be a bit anxious or excited now that you are about to make your first professional contribution to your field of study. But then, you need to know this; you should first aim at identifying a unique topic for a capstone project which you are planning to work on, so that even when you begin the research work you are able to write a comprehensive paper that will be convincing to the college or university board and also have relevance in the research field. Additionally, being the researcher, you should demonstrate not only a deep understanding of your capstone project topic but also a mastery of excellent research, writing, data collection, and analysis skills. It is, therefore, clear that capstone project topic selection is a critical period in the capstone writing process hence it should be done thoughtfully and carefully. You should bear in mind the fact that the capstone project topic you choose will make your research work to be either easy or hard.
How To Choose a Researchable & Good Capstone Project Topic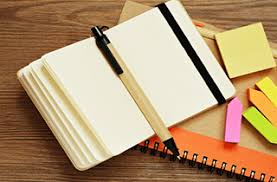 Prior to writing a capstone project, you are expected to select a topic that you will research on and seek approval from your project supervisor(s). This process is not easy putting into consideration that your capstone project will be built around the topic you choose. Moreover, the selected capstone project topic will determine how complex and relevant your research work would be. With the help and guidance from your supervisor, you can be enabled to develop a unique and researchable idea. Also, you can seek professional help with capstone project topic selection. Whether you are choosing the topic on your own, in consultation with your project supervisor, or with the help of professional research helpers, all you have to ensure is that the topic you settle on will be manageable for you. Therefore, you should be very alert even when you are being assisted to choose the topic so that you do not end up with a topic that won't be motivating for you to research on.
Key Considerations While Identifying Capstone Projects Topics
Although a definite method of selecting topics for projects has not been devised, the outlined guidelines can help you to spend the least time possible in selecting a good topic for a capstone project.
Determine new and emerging issues in your field of study. You can rely on new publications and books to identify research gaps in your profession and brainstorm the potential topics that you can research on.
Make important notes on any important information, idea, or problem that you have identified.
Determine an area in your profession that interests you so that you will be motivated to carry out the research. However, the idea should be approvable and unique.
List down several topics that you see as potentially researchable capstone projects topics. Your lecturers, colleagues, and online professional research projects writers can assist you at this point and enable you to settle on the best topic. Conduct small-scale background research on the selected topic and gather substantial information on it. What you basically do at this point is to identify the literature supporting your chosen research idea.
When and Why to Seek Research Topic Help Experts Help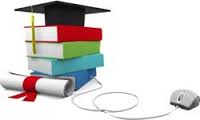 If you have brainstormed your ideas or you are unable to apply all the outlined approaches so as to come up with a relevant topic for your capstone project, you can request help with creating a capstone project topic from the research experts in this company. Mark you; our writers are always available online, hence easily reachable when needed. Additionally, Research Topic Help experts have enough research experience that enables them to quickly and effectively brainstorm new and recent research ideas. Our experts help clients to select topics that they can easily research on after considering the client's interests, geographical location, availability of resources, and the scope of the study. Last but not least, our experts will always conduct a pilot research for the selected topics so as to determine whether they are worth researching on. Therefore, do not hesitate to seek help with the best and latest topics for capstone projects from us if you are experiencing challenges while trying to generate suitable research ideas.
Guidelines for Selecting a Researchable Capstone Topics
Have a number of unique and significant research topics before you settle on the best of them.
Have an in-depth understanding of the selected capstone project topic.
Select a topic that is neither too complex nor very technical; but, ensure that you fulfill the requirements of the project as per your course.
Your selected capstone project topic should be specific and clear.