How to Develop Relevant BA Research Topic Ideas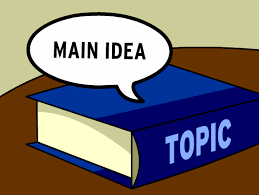 Students pursuing a degree in Bachelor of Arts are encouraged to be very keen while identifying ideas for a BA research topic. This is because this course consists of both the arts and science fields and hence it is a wide area of study. It is also important to understand that this course has different sub-fields in which scholars also specialize in. These include anthropology, sociology, political studies, English and literature, etc. Since you want to accomplish your studies and graduate just like any other scholar that was before you, you should complete your research work in the right way since projects often hinder a number of students from completing their studies on time. Even before you start on your case study, you need to come up with ideas that can guide you to create the title for your case study. A professional BA research topic ideas guide can assist you to have different ideas that are suitable for the case study you are planning to work on. The following list provides the combination of common subjects that will guide you to get Bachelor of Arts ideas depending on your area of specialization:
English literature and creative writing
International Relations
Cultural studies and History
Languages
Sociology
Performing Arts
Geography and Environmental Studies
Linguistics
Library science
Political science
Public Administration
Psychology
Most Recent Research Ideas for Bachelor of Arts Projects
Being part of those undertaking a degree in Bachelor of Arts, you will be required to do a comprehensive project that will convince the university examination board that you have been properly trained and mastered excellent research, writing, reporting, and data analysis skills. However, before you even start your project, you should be in a position to create relevant Bachelor of Arts research topic ideas so that you are able to finally have the best idea that you will investigate as you do your project/paper. Remember that your project should not only aim at satisfying the requirements of your course but also address and solve real-world problems; hence it should be a unique case study. The choice of your project title will determine how easily, effectively, and relevantly you will address the issue under study. A challenge that faces most scholars is generating a number of topics that can be applicable to their projects. Below are categories of some ideas for Bachelor of Arts projects that you can consider while creating a topic for your case study.
You Can Hire Our Research Topics Help Assistants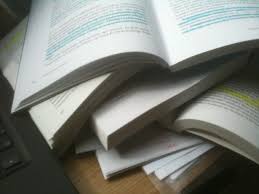 If you have comprehensively gone through the outlined guidelines and you do not understand them, do not hesitate to hire Research Topic Help experts to assist you. Our experts are experienced and familiar with the current and emerging issues in the arts profession. Therefore, they are able to assist with the latest topic ideas for BA research depending on the area of your specialization. What our experts do is offer you ideas that are suitable for your course; so that you then choose or generate a topic that best suits you. The cost of our services is very fair, and premium quality is guaranteed for all the services.
Guidance on Writing an Interesting Research Paper Topic
Each and every scholar who is undertaking a BA degree is required to carry out a comprehensive research project. This necessitates one to look for the most interesting ideas for a BA research topic so as to come up with a good topic. The aim of the research is to convince your instructors that you have knowledge of research, writing, and data analysis. Are you a student pursuing a Bachelor of Arts (BA)? Do you need to point out recent and relevant research topic ideas in BA? Well, you have come to the right place where you will meet experts that are willing to help you. We have experts in each of these areas that will help you generate ideas on how you should create your research topic. We have come up with a list of recent topic ideas that are most appropriate in your specialization area. Our professionals will guide you and advise you on the way you should write your project topic ideas. Here are some good research topic ideas according to different fields of study that are covered in Bachelor of Arts;
English Literature and Creative Writing
A comparative study of genres
Analysis of different characters in a novel
Sociology
Sexuality and Gender
Conflicts and Inequality
Industrial and social movements
Political Science
Global, American, or Asian politics
Theory of behavioral game
Public administration and policies
Consult with Our Bachelor of Arts Research Experts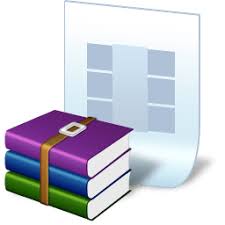 It is quite okay to go through our list of sample topics and still find that you are not competent in them. Don't feel out of place; just ask our BA research topic ideas writing assistants for hire to help you. We have experts that keep themselves abreast with the emerging issues in the Bachelor of Arts course. This implies that they are familiar with and have the expertise to come up with relevant and recent research topic ideas. Our research writers have the appropriate academic qualifications; the least of them is a bachelor's degree. They are also put through a training program even before they can handle our clients' orders. Post to us "I need an expert to create for me good BA project topic ideas" and we shall immediately respond to you. Your request will be assigned to an expert that has specialized in your area. Our professionals have come up with a list of ideas that you can choose from. All these excellent research writing services are charged at a fair price. Feel free to consult us today.