Sample Topics for BCom 6th Semester, 3rd or Final year Project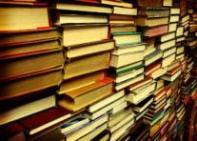 What a number of scholars that are pursuing a Bachelor of Commerce degree do when they are in their 3rd-year, in their final-year or doing the 6th-semester project, is to look for sample topics of projects that have been done before and try to generate new topics using them. Others search for the most recent ideas for a BCom research topic from online research help firms or education databases and libraries. It is a fact that a good research topic is the first prerequisite to producing an outstanding project and as such one should look for the most viable ideas that can help in choosing an appropriate project title. As a researcher, you should not be worried since there are many areas in the field of commerce that can be researched on. For instance, you can carry out a case study on globalization in your 3rd-year project on global trade, microfinance, risk management, demonetization, principles of economy, the impacts of organizational working, and other trending and suitable areas in commerce. The trending research ideas can be identified by attending conferences and seminars organized by the professionals in the commerce field. Although the Bachelor of Commerce is a broad course, it has several specialization options that help students to master specific skills such as accounting and management. Hence, you should focus on looking for suitable ideas for B.Com project topics as per your area of specialization. Our help with final year project topics is provided by seasoned business studies experts. That means even if you are in your 6th sem and you are struggling with your project topic, just allow us to help. There is not much difference whether you are in your third year or final semester, we have experts for all levels. When you are done with your coursework and you are deciding to go for professional assistance, engage experts to offer writing help with BCom project topics. Alternatively, you can do some research and come up with your own ideas, share with a friend or a schoolmate for their opinions or a supervisor before you work on the project itself. That could and has worked for many students; however, it's not easy at times and that is a sentiment we are faced with by many clients and what we have done is to provide guidelines and samples. This helps if you are simply looking for free BCom project topics list and get more insight from them as you come with your own.
A List of Good B.Com Research Project Topics & Ideas
It is important you understand that the success of doing any case study greatly depends on the nature and the scope of the case study. The nature and scope of your case study will mainly be determined by the topic you choose to study. Although the Bachelor of Commerce project topic selection is not an easy task, relying on sample topic ideas for B.Com research will widen your thinking and enable you to choose a good topic depending on the area of your course specialization. We have listed some BCom project topics and ideas that that can guide you come up with a good topic sentence. If you are unable to get good sample topics or identify relevant ideas on your own, Research Topic Help can be of help to you. Considering your area of specialization and interests, and your insights, our professionals will compile for you a list of recent and trending research project topic ideas for BCom that will help you to even brainstorm new ideas or eventually create a topic that is suitable. You should be very confident in the ideas we provide to you since they are selected after comprehensive pilot research has been conducted on them. Below is a list of Bachelor of Commerce(B.Com) research topics & ideas that we have compiled and they can help you to generate a good title for your case study or project.
Analysis of consumer patterns and experience

Investigating the prospects and financial status of E-commerce in rural areas

Investigating the efficiency of management and accounting systems

Analysis of the impacts of GST (Goods and Service Tax)

Comparative analysis of GST in the USA and UK

Investigating the sustainability of derivative market policy

Impacts of brand marketing on consumer loyalty

Factors influencing customer satisfaction in the banking sector
This is just a small BCom project topics list and that does not mean we are limited to them and so if you engage our experts, we can guarantee you reliable assistance with your project. Our writers have been providing project topics for commerce students for a long time.
Great Research Project Topics for Bachelor of Commerce?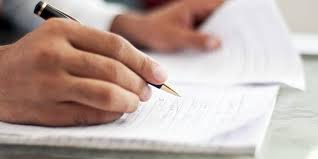 The topic you choose to study should be very realistic and interesting, the reason you should also look for the most interesting B.Com research project topics. The scope and nature of a research project matter a lot since it is the relevance of the work done that will determine the grades to be awarded. Students have been equipped with the required skills in choosing a research topic; however, working with professionally trained experts broadens your thinking thus giving you the ability to generate the best ideas for a commerce research project topic. Coming up with suitable research topic ideas isn't always very easy for everyone; however, we are here and very ready to assist. We have always provided clients with a list of the most recent and relevant research topic ideas on commerce, which to an extent help them come up with new ideas thus creating the best kind of a research topic. The ideas we offer are well contemplated on, therefore have confidence in the services that we deliver. Our B.Com research paper topic ideas writing services are quality guaranteed, which come with the added advantage of being affordably priced and very timely. This means that any student that needs topic help and is studying Bachelor of Commerce, just choose us and you will never regret. Occasionally, when pursuing a degree in commerce and the institution you are enrolled requires you to do a project at the final year before graduation or certification. Mostly since you have to study for three years or 6 semesters, it needs a scholar to prepare for his or her 3 and final year project after coursework. This is the main reason why we offer project topics for commerce students. With our services we have a big list of project ideas and any final year student can actually buy our services where we write comprehensive project topics for commerce and other related fields at a small fee.
Best Assistance with Project Topics For Bcom Students
When it comes to a B.Com research project, the primary determinant of its professionalism and credibility is the topic. This is an area that many students struggle with. However, one cannot come up with a good topic unless he or she finds the most relevant topic ideas for B.Com research. There are many students who pursue a Bachelor of Commerce, whose major priority is to pass and graduate with high grades. One of the things that the students are required to do is a research project, which can't be complete unless one comes up with a suitable topic for their final year, 3rd-year or 6th-semester projects. If writing a Bachelor of Commerce research project is what a student is looking forward to, there are things to consider before settling on the best topic.
The relevance of a topic
Suitability of the topic
Possibility to research around the area chosen
Compatibility of a topic to the area of study
An understandable and clear topic
These can be ensured if you hire experts that help with B.Com research paper topic ideas so that you eventually get to create a good topic. Choosing an appropriate research topic will be based on the ideas that one has, which can also be provided by qualified experts. There are various fields of commerce that a student can research on, and through the ideas offered, it isn't hard to come up with a suitable and relevant research topic. We have many free ideas from the list at the footer of our site with sample project topics for commerce in various fields.