Researchable & Unique Ideas for an MBA Research Topic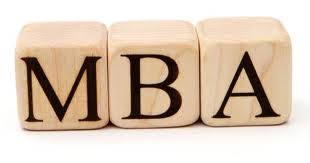 A Master of Business Administration is a degree that is pursued by those intending to advance their skills in their business career. Since the MBA program exposes scholars to advanced business techniques and skills, doing a project for this program can be quite challenging when you do not have access to reliable and current topic ideas for MBA research projects. First, you need to understand that Master of Business Administration theses involve intensive and unique research and as such, you should generate a researchable topic for your thesis before you commence your case study. Bearing in mind that you are doing such a project for the first time, it can be very difficult for you to come up with a suitable and unique title for your project. It is recommendable you look for a firm that offers help with new and unique research topic ideas for an MBA thesis so that you are enabled to come up with a unique and researchable case study. Whether you are specializing in economics, marketing, technology, entrepreneurship, accounting, business management, human resource management, finance, e-commerce, or any other area, your aim should be to get research ideas that can be of help in generating a suitable case study, according to your area of specialization.
A List of the Most Recent MBA Topic Ideas to Research on!
Current trends in the USA advertising and consumer behavior
The relationship and common aspects of innovation management and organizational culture
An empirical investigation into the influence of organizational and leadership performance
A case study of rural marketing project
Investigating the impact of consumer loyalty programs in convenience stores
Investigating the effects of mobile banking
Analyzing the effectiveness of advertising
A comparative study of organized trading in the USA and UK
Analysis of the effects of branding on the buyers' purchase decision
A study of job task management using a geographical information system
A Great Research Topic Helps to Develop an Outstanding MBA Project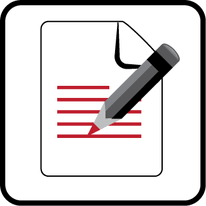 Before you even start thinking of how you will undertake your project, you should know that you will be expected to demonstrate advanced problem-solving skills as you do your project, because you will be investigating a real-world case study. In order to avoid the challenges that face many scholars after they start their projects, you can work with Research Topic Help professionals so that you are given a list of the most appropriate topic ideas for an MBA research project. Truly speaking, writing a Master's thesis is not usually an easy task but it can be manageable if you select a good topic for your forthcoming thesis. You cannot, however, have a good topic unless you are aware of the areas in the business environment that need further research. It is only by identifying suitable recent business-related research gaps that you are able to come up with a unique and suitable case study. By using an expert approach, our professionals can generate for you a comprehensive list of the best and current topic ideas for MBA theses. After you get our assistance, you will find it very easy to come up with a good case study.
Most Interesting MBA Thesis Topic Ideas
Welcome to our site where you can get the writing help that you need. We understand that it has taken you a lot of time and effort to be undertaking a Master of Business Administration course. There is a lot of pressure that comes with an MBA course which includes writing MBA coursework, assignments, research projects, thesis, and so on. Seeking professional help with MBA thesis topic ideas can be useful to you if you find yourself not in a position to generate good ideas for research for your project. You might have bumped into our site as you were looking for professional research services. You are in the right place; you can trust us to help you. To aid you in your research, we commence by giving you a list of the best MBA project topic ideas to enable you to choose/create a topic that best interests you. We are here to help you throughout the whole research writing process. Upon getting our aid, your research topic will be;
Original,
Creative and interesting,
Recent and relevant,
Suit your specific passion,
Ignite your curiosity for research.
As you already know, a research topic is the foundation of a good research project. A good topic doesn't always come easily.
Latest Dissertation Topic Ideas for your MBA Project

You may have encountered a lot of writing sites that claim to offer the best writing services. However, most of these firms are not genuine. You may find that they allure clients with extremely cheap prices but on the other hand, they deliver poorly done research. It is possible that you might have been a victim of such services. Don't give up. We are different from the rest in terms of the quality MBA dissertation topic ideas and writing services that we offer. For many years now we have continued to ensure that we fully satisfy our clients. This has been greatly influenced by our writers that will stop at nothing to see that our scholars are contented. However complex your project might seem, we are in a position to help you. As earlier said, we will assist you with unique topic ideas for MBA research when you request us to. When offering you MBA research aid, you can be assured that your work is in the hands of the best MBA research writers. All these great services are available online. All you have to do is send us a request for directing us to what you need in your MBA project. As such, choose to work with Research Topic Help and get ushered to success.