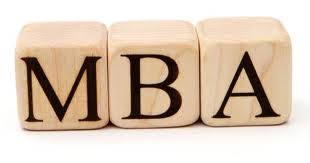 A Master of Business Administration is a degree that is pursued by those intending to advance their skills in their business career. Since the MBA program exposes scholars to advanced business techniques and skills, doing a project for this program can be quite challenging when you do not have access to reliable and current topic ideas for MBA research projects. First, you need to understand that Master of Business Administration theses involve intensive and unique research and as such, students should generate very interesting & suitable Master of Business Administration research topics before they commence their case studies. Considering this, we have taken time to research and compile many interesting and definitely some most recent research titles for MBA students. Below is a list of research topics in various MBA domains, including Leadership, Operations Management, Strategic Management, Finance, and Project Management. These topics aim to inspire fresh ideas, stimulate thought-provoking discussions, and add value to the existing body of knowledge in business administration.
Leadership is a crucial aspect of any business. Exploring different aspects of leadership allows us to better understand how businesses thrive and succeed.
The Impact of Transformational Leadership on Employee Morale and Productivity.
Ethical Leadership and Corporate Social Responsibility: An Empirical Analysis.
The Role of Leadership Styles in Fostering Innovation and Creativity in Organizations.
Evaluating the Effects of Leadership Change on Organizational Culture.
Influence of Gender Diversity in Leadership Roles on Organizational Success.
Research Topics in Operations Management
Operations Management is a vital area that focuses on designing, managing, and enhancing the processes that create and deliver a business's products or services.
The Impact of Supply Chain Management Strategies on Business Performance.
The Role of Quality Management in Enhancing Customer Satisfaction.
Evaluating the Effectiveness of Lean Manufacturing Systems in Reducing Waste.
Application of Big Data in Optimizing Operational Efficiency.
The Influence of Environmental Sustainability Practices on Operations Management.
MBA Research Topic Examples in Strategic Management
Strategic Management involves the formulation and implementation of strategies that guide an organization toward its goals.
The Role of Strategic Management in the Digital Transformation of Businesses.
The Effect of Merger and Acquisition Strategies on Business Growth.
Evaluation of the Blue Ocean Strategy in Creating Market Value.
Impact of Corporate Governance on Strategic Decision-Making.
Assessing the Effect of Strategic Alliances on Competitive Advantage.
Sample Finance Topic Ideas for Master of Business Administration Research
Finance is the lifeblood of any business, and research in this area can significantly contribute to a firm's financial health and sustainability.
Impact of Financial Technology (FinTech) on Traditional Banking Practices.
The Role of Financial Risk Management in the Sustainability of Small and Medium Enterprises (SMEs).
Analysis of the Effects of Cryptocurrency Adoption on Business Operations.
Evaluating the Role of Corporate Social Responsibility (CSR) in Financial Performance.
Influence of International Trade Agreements on Financial Markets.
Project Management plays a critical role in ensuring that business projects are completed efficiently and effectively.
Evaluating Agile Project Management Methods in the Tech Industry.
The Impact of Risk Management Practices on Project Success.
The Role of Communication in Effective Project Management.
Understanding the Influence of Cross-Cultural Differences in International Project Management.
The Effect of Resource Management on Project Completion Rates.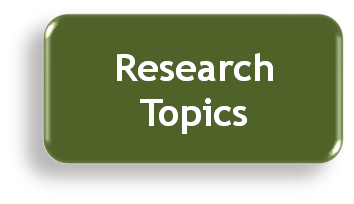 These suggested topics cover a wide range of issues in the field of business administration. Remember, the best research topic is one that piques your interest, is relevant to your program, and has the potential to contribute to academic or industry knowledge. You can modify these topics to fit your specific research interest or use them as a springboard to generate new ideas. Equally, you can hire us to help you develop ample topics under your interest and you choose the best from them. Overall, MBA research topics are a critical component of the MBA curriculum, providing students with the opportunity to develop their research skills, apply theoretical concepts to real-world situations, and make valuable contributions to the field of business.
How to Choose a Research Topic for Your MBA Project?
Choosing a research topic for your MBA project can be an uphill task, but it's an essential step in the research process. When you understand how to develop a great topic, you end up having an easy dissertation defense process. The right research topic can make your project more engaging, meaningful, and rewarding. However, with so many options available, it can be overwhelming to choose the right topic. Here are some tips to help you choose a research topic for your MBA project:
Start by identifying your interests and passions: Consider what aspects of the business you are most interested in and what topics you have studied or worked on previously. This will help you narrow down your options and choose a topic that you are passionate about.
Research current trends: Conduct research on current trends and hot topics in the business world. Read industry publications, business news, and academic journals to identify emerging issues and areas that require further investigation.
Analyze your career goals: Consider your career goals and what skills you need to develop to achieve them. Your research project can be an opportunity to develop these skills and gain a deeper understanding of a particular area of business.
Discuss with your advisor: Discuss your ideas with your MBA advisor or a professor who specializes in your area of interest. They can provide valuable insights and help you narrow down your options.
Consider feasibility: Finally, consider the feasibility of your research project. Make sure that your topic is manageable within the time and resources available, and that you can access the necessary data and information.
By following these tips, you can choose a research topic that aligns with your interests, career goals, and the needs of the business world. Remember, your research project is an opportunity to make a valuable contribution to the field of business and to develop your skills as a researcher and business professional.