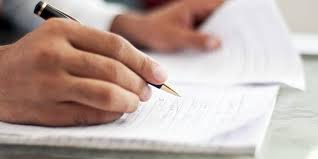 Before starting the complex process of identifying a good research title or topic in entrepreneurship, it is critical to understand the characteristics of a good research topic. The characteristics simply form the foundation for identifying the most suitable research gap, and trendy ideas in entrepreneurship. It is thus important to engage oneself in extensive research to be able to gain familiarity with the recent trends in the field of entrepreneurship and be able to identify areas that require more attention and are futuristic in this business field. Students may also lack extensive expertise in entrepreneurship making it difficult for them to identify the most suitable topics on entrepreneurship. Therefore, it becomes necessary to obtain help from competent experts who have experience in the field. Just let us help you when you tell us that you need trendy research title examples. We understand that experts are people who are valued highly in society. Bearing in mind the value and respect that experts in a certain field receive from other people, we always work with the highest level of professionalism to maintain the standards of experts. We are a company that has first-class experts who have the knowledge to assist you to come up with the best topics for Masters & Ph.D. entrepreneurship projects. A student may not have the time to research due to engagement in other schoolwork. or perhaps the need for more guidance on what to avoid in order to save on time and headaches researching and making avoidable mistakes. We are well familiar with the research process and so, when you tell us that you need research topic help, our able personnel will work tirelessly to provide answers to your problems. We are committed to accelerating your dream of achieving a good academic performance in the long run by trusting our research topics help service.
Samples of Entrepreneurship Topics for Students - BS, Masters & PhD
Entrepreneurship education has become increasingly significant in the past few decades. This is due to several factors including the economic benefits of fostering a startup culture, the shifting employment landscape, and the rise of innovation and technology. Topics help students, therefore, is an essential area of focus that equips learners with knowledge and skills to identify opportunities, create and innovate solutions, and develop successful business strategies. Below are some sampled entrepreneurship research topics for consideration:
✔ A study to determine the impact of technological advancement on entrepreneurship in an organization:The topic can focus on providing information as to whether technological advancements have an impact on the field of entrepreneurship. The study will also point out some of the technological means that have a positive impact on the levels of enhancing entrepreneurship in an organization. This is a great topic for a research paper or a bachelor of science (BS) in entrepreneurship projects.
✔ An exposition of the impact of government policies on entrepreneurial activities in a given country: This research topic aims at determining if the government policies embraced in a given country have an impact on the entrepreneurial activities in a given country. By conducting this study, some of the policies that might be having an impact on entrepreneurship will be pointed out. We have experts that are paid to write entrepreneurship research paper topics,and professionals that are hired to assist students with BS, Masters, and PhD Level research on entrepreneurship.
✔ A case study to determine the impact of gender on developing entrepreneurial skills: This is a sample research topic at determining if gender disparity has an impact when it comes to developing entrepreneurial skills. By conducting this study, it will be possible to determine which of the two genders exhibits better entrepreneurial skills than the other. This is a great topic idea for a Master's student for hopefully a thesis in entrepreneurship.
✔ An exploration of the determinants of entrepreneurial innovation in an organization: This research idea will help in determining some of the factors that affect entrepreneurial innovation in an organization. Through the conduction of this study, it will be possible to determine how each of the factors acts as a determinant of entrepreneurial innovation in an organization. Do you need more help with a Ph.D. in entrepreneurship topic? That will help you to create other case studies relating to this one. Let us know.
✔ An investigation of the role of entrepreneurship in the economic development of a country: The aim of this research title would be to determine if entrepreneurship plays a role in determining the economic development of a country. After carrying out this research, it will be possible for a student to determine how entrepreneurship affects the economic development of a country in their project.
✔ An exploration of the impact of inculcating entrepreneurship education in schools in developing entrepreneurship skills: This study will involve determining if including entrepreneurship in schools helps students in developing entrepreneurship skills. Following this study, the impact of the effectiveness of the inclusion of this study in promoting entrepreneurship in the country will be identified. We are ready to work on your "write my research paper topic on entrepreneurship" request if you feel that your topic of interest has not been discussed.
The study of entrepreneurship doesn't just equip students to become founders of startups. The skills and mindsets fostered through such study are broadly applicable in various contexts. They prepare students for a wide range of roles and careers, as the competencies developed - such as innovation, problem-solving, risk management, and strategic thinking - are highly valued in today's dynamic and uncertain job market. Our focus on 'entrepreneurship topics for students' is about equipping learners with a broad set of skills and a mindset that prepares them for success, regardless of whether they choose to have their personal knowledge in order to own a business or probably for the purposes of writing a great research project for a Masters or Ph.D. degrees. Ideally, it's about creating a generation of leaders who can navigate uncertainty, spot and seize opportunities, and drive innovation in business.
Below Are Some of the Latest Trends in Entrepreneurship Research

At the school level, studying entrepreneurship helps in fostering creativity, self-confidence, and problem-solving abilities. At the college and university levels, it becomes more comprehensive and immersive. This could involve case studies of successful and failed businesses, understanding the nuances of raising capital, strategies for marketing and growth, navigating legal issues, and more. Therefore identifying the research gaps and the latest research ideas in this field of entrepreneurship is helpful as is significant presently. Below are some emerging trends in entrepreneurship research that are still prevalent are still trendy and interesting or supposed to evolve onwards:
Sustainability and Social Entrepreneurship: There's an increasing focus on businesses that not only generate profit but also contribute positively to society and the environment. As a school research project, a student can explore this research topic on the ways in which social enterprises are started and scaled, how they balance their dual goals of social impact and profitability, and what makes them successful.
Diversity and Inclusion in Entrepreneurship: Research is increasing around the experiences and challenges of underrepresented groups in entrepreneurship, such as women, ethnic minorities, and individuals from disadvantaged socioeconomic backgrounds. The aim is to identify barriers and develop strategies to foster a more inclusive entrepreneurial landscape.
Entrepreneurial Ecosystems: Understanding the elements that constitute an entrepreneurial ecosystem - like funding, mentorship, and policy - and how these interact to foster entrepreneurship is a trending topic. Research topics in this area could seek to inform policy and decision-making at various levels of government and business.
Technology and Innovation: With the rise of digital platforms, AI, machine learning, and other technological advances, there's a surge in studying tech entrepreneurship. Students can research how these technologies are shaping the start-up landscape and driving innovation.
Entrepreneurial Resilience and Failure: This area of research has grown, as understanding how entrepreneurs cope with failure can offer valuable insights for practitioners. Research is focusing on the ability to learn from failure and maintain resilience.
Entrepreneurial Education and Learning: This involves research into how entrepreneurial skills and attitudes can be taught and nurtured in various settings - from schools to workplaces.
Entrepreneurial Finance: From crowdfunding to venture capital, and from angel investors to initial coin offerings (ICOs), understanding the best ways to fund startups is a perennial issue in entrepreneurship research. We are able to develop very interesting entrepreneurship research paper topics in this area given the chance.
Entrepreneurship in Developing Countries: There's a growing interest in understanding how entrepreneurship can stimulate economic growth and development, particularly in less economically developed contexts.
Choosing a research project on any of these areas means exploring the area that interests a person and the one in which individual passion lies. Our services mostly recommend three sample topics or more in any of the areas you are biased to and also recommend such research topics on entrepreneurship that are both trendy and most relevant.