Quality Help to Write a Thesis Topic

A thesis is a type of research whereby as a scholar, you have to discuss the research you have carried out entirely. Firstly, you are required to come up with a topic for your thesis. A thesis topic is a significant component of your research project. There are various criteria you can follow to come up with a topic that favors you as a scholar. You can find yourself wondering how long your thesis topic should be. When choosing your thesis project topic, some factors can come into place. They may include the research skills that you currently possess and your interests as a scholar. The resources that are available in your locality can also influence on topic selection. You can decide to choose a broad topic for your thesis research project. The advantage in this is that you can get a lot of info and data on the thesis that you are taking. At Research Topic Help, we will assist you to condense large amounts of information effectively. Some scholars can choose the narrow topic; the advantage of this is that the topic can be very manageable. The problem can only arise if the data collected is too little to make the thesis a success. Consider taking an appropriate time and research on a topic. Consulting your supervisor can also help you in developing an appropriate length for your thesis topic.
The Most Reliable Guidelines for Choosing Thesis Topics
We care for scholars so much and that's why we offer them guidelines for choosing thesis topics. Do the following if you really want your thesis topic to be great;
Choose a narrow and a well-defined thesis topic
Great thesis topics are narrow and well-defined. Only the best thesis topics branch out in new directions and are capable of generating interest in scholars thesis projects.
Pick a topic which can be managed easily
Given factors like geographical areas, resources, and available facilities, thesis topics should be easy to manage. Thesis topic size can be very tricky; even though it is supposed to be narrow, it should be manageable and not very narrow because being too narrow will limit research.
Consider the marketability of your project topic
Since marketability keeps on changing, you should avoid choosing topics which reflect the current craze in your area of study. Select a well-formulated thesis topic which can catch other people's attention and which can retain your own attention.
Select a topic which is related to your discipline
Thesis topics are supposed to relate to what scholars have been learning and they are supposed to withstand scrutiny. Do not forget that defending your thesis later is part of its writing.
Help with Formulating a Thesis Project Topic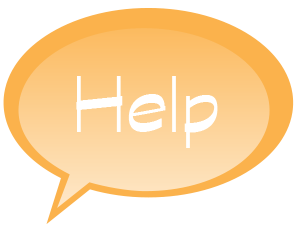 A thesis topic is what a researcher will be exploring. Scholars can choose thesis topics on their own or they can be given by their professors. Typically, scholars take a lot of time to select thesis topics which they have an interest in. A thesis topic should speak to areas of future or current demand. Great thesis topics are general ideas which need to be developed, refuted or verified. If you are searching for a thesis topic, we can help with reliable guidelines for choosing a thesis topic with the perfect length. We have guided many scholars who ended up writing top-notch thesis projects. Since your paper has to solve real problems and it needs to have strong theoretical work together with empirical results, your thesis should be connected to available research and should be centered on a topic which is very meaningful. Unlike a thesis title whose length is 10-15 words, there is no given length for a thesis topic. However, it should not be very long. If "how long should a topic for a thesis project be" is what you need to know, you can always visit our reliable site to obtain the quality support.
Determining the Length of a Topic for your Thesis
A thesis being a significant project that accounts for your masters' degree, it should be done while adhering to all research projects requirements. The most important parts of any research project are the topic; it is the one that guides a scholar on the type of research to conduct and the expected results. Various factors will determine the length of your project research topic:
Research skills that you as a scholar currently possesses
The general interests and preference of the student to the project topic
Resources available in your locality to carry out the research
The amount of time left for you to complete your thesis project
If you are a scholar wondering how long your thesis topic should be, consider reaching out to our professionals in the area of the research project for reliable assistance.
Need Help in Determining the Length of your Project Topic?
Students may encounter a lot of problems when dealing with a thesis. That starts right from the beginning when choosing the topic. You can be able to come up with a topic you are interested in. That will provide you with the morale in the whole process. Nevertheless, you can have another problem during the writing process. One problem occurs when formulating a topic for your thesis. A thesis title is a vital component of your argument. The reader who may also be your supervisor will come across the title before he or she starts reading the content. A credible thesis topic writer should be able to ensure that the topic for your research is neither too broad nor too narrow. That is because the leader can lose the passion for reading a research project that is either more complicated due to wider coverage or that which is less informative due to lack of necessary data. At times as a student, you can find that you have written an extensive topic. It is advisable to narrow it down to a very reasonable length. A thesis topic should be valid if it is relevant and also able to capture the attention of the corresponding reader. That means that you should make it shorter to a reasonable length. A short topic will be brief and straight to the point, and the reader will understand it faster.