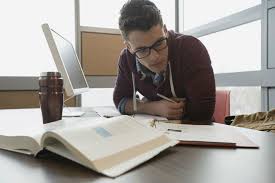 Human labor is a very important factor of production in all organizations. The best policies that have been formulated by the management are implemented by the employees. Companies may either prefer skilled or unskilled labor depending on their needs. However, due to the changing world and advancements in technology, firms have to equip themselves with suitable employees who will help in achieving the goals and objectives of the company. Having an efficient human resource is the goal of every organization if its aim is to meet the desired targets. Therefore, HR & HRM students must identify the most interesting human resource topics that will solve the burning issues in the human resource department. There are many research titles on human resource management but for an effective dissertation or research project, you must develop a research idea that is most recent & interesting. If you find yourself in a situation where you need assistance with writing a researchable Ph.D. HRM, HR dissertation topic, make an effort of contacting us and we will offer you reliable help. Human research management is a dynamic subject and so it's vital for scholars to invest in research that focuses on the trending variables and issues relating to HR.
Latest Ph.D. in HRM, HR Dissertation Topics & Research Ideas
A study to examine the impact of organizational management in bringing organizational change
The aim of conducting this study will be to determine the influence that organizational management has in bringing about changes in the organization. By conducting this research the researcher will be able to learn the various managerial skills that are most influential in bringing about change in the organization. Consider working with hired Ph.D. in Human Resource dissertation topic writers from our company if you need credible help to create a superior HR research project.
A review of the legal and ethical aspects of maintaining workplace diversity
This research targets at offering an outline of some of the legal and ethical aspects applicable to maintaining workplace diversity. The conduction of this research will help in determining what workplace diversity infers as well as identifying some of the ethical and legal aspects that might be affecting it. This is an HRM research title that can be expanded to a more comprehensive doctoral project topic.
An assessment of the employee recruitment process employed in a given organization and an evaluation of its effectiveness
This research will aim at evaluating the employee recruitment process employed in a given organization and assess its effectiveness. Following this research, the advantages and disadvantages of the named process will be outlined and as a result, its effectiveness assessed. Recommendations on the breaches of the identified process will also be clearly stated. If you let us provide you with guidelines for writing an HRM dissertation project title, you will find it very easy to come up with your research topic.
An investigative study on the impact of outsourcing labor on the organizational productivity
This study will aim at determining the effect that outsourcing of labor has on organizational productivity. This study will thus help in determining some of the reasons an organization would choose to outsource labor and how the negative effects of the practice may be counteracted.
An evaluation of the role of the organizational management in improving employees' job performance
This study will aim at evaluating the role that organizational management plays in improving the employees' job performance. Following the conduction of this research, it will be easy to determine the strategies that an organization's management should employ in order to boost the productivity of the employees. Do you need more specialized and professional assistance with writing a P.h.D in HR research topic? We are willing and ready to assist you; just confer with us.
An evaluative study on the methodological approaches that can be employed to prevent poor employee selection in an organization
This study will help in determining some of the effective methodological approaches that can be employed in preventing poor employee selection in an organization. Following the conduction of this study the researcher will be in a position to determine some of the reasons behind poor employee selection in the organization and how the occurrence can be prevented.
Professional Dissertation Title Writing & Project Research Help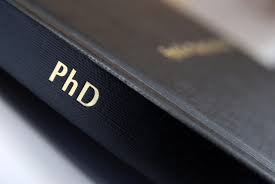 The primary goal of identifying a suitable research topic is to inform policymakers of the problems they have to solve to improve the systems in their firms. Identifying a wrong research title may be very costly to the management of different companies because they may end up solving the wrong problems. Do not hesitate to contact us when you require urgent help in writing a Ph.D. in HRM or HR dissertation topic. Indeed, our firm has highly trained research experts who have taken a lot of time to research the human resource sector and have been able to identify the best dissertation topics. We have the ability to guide you through the entire research and writing process for a doctorate dissertation in the field. We will also respond professionally when you tell us that you require an expert to guide you on how to create an interesting Ph.D. in HRM, HR dissertation title. Clients who have hired us before were amazed because we offered them high-quality professional assistance that gave them much relief. Our firm will ensure that;
The HR or HRM dissertation topic is unique and valid
Current issues on human resource management are addressed in the dissertation topic
Readers clearly understand your dissertation title, the objectives, and the proposed meaning of your project
Guidelines provided on the research and writing process for your HRM project meet individual clients' needs.