Need Guidance to Develop a Good Research Idea?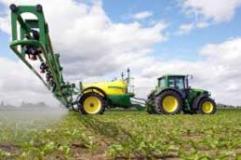 We understand that it is not easy to conduct successful research. We have a team of experts that has vast experience in agriculture research and therefore they will be able to help you come up with the best ideas for an Agricultural Studies research topic. Our writers carry out keen research before they settle on specific ideas for you. With the wrong topic, it is hard for you to write a good research paper. Allow our experts, therefore, to offer you reliable help as you continue with your Agricultural Studies research. Since we have several qualified experts, we guarantee you the best assistance in all topics in Agricultural Studies. Access our Agricultural Studies research paper topic ideas writing services and we will deliver to you the best assistance. After you are contented with the topic ideas that we will create for you, our experts will guide you on how to work on your dissertation. Our experts will create engaging and interesting postgraduate project ideas for you. They will use primary and secondary research methods that you will choose. You just need to tell us the help that you need with writing your Agricultural Studies dissertation paper. We will help you appropriately.
Interesting Agricultural Studies Project Topic Ideas & Samples



A study to investigate the impact of infrastructure on prices of agricultural produce.
This study will examine how infrastructure affects the prices of products coming from farms. The study will focus on transportation methods used to distribute produces from farms and how the distance between the market and farm influences the prices. As such, it will be evaluated whether poor infrastructure leads to high prices of farm products.
A study to evaluate the impact of government incentives and subsidies on agricultural resources on food security.
This research paper will evaluate the roles that the government plays in ensuring food security. The study will assess the incentives and subsidies that are offered by the government in the agricultural sector and how they affect food production, hence leading to food security. If you need help generating a dissertation topic on agricultural studies we will assist you.
A quantitative analysis to investigate the impact of technology on-farm production performance.
This research will investigate different technological advancements that have greatly improved farming. This study will also assess the financial benefits that technology has brought to farming. Eventually, recommendations will be provided on how farmers can keep abreast of the current technologies that influence farm production.
The benefits enjoyed by rural communities from Agriculture.
This research will identify the benefits that are enjoyed by rural communities that engage in agriculture. The study will seek to unveil the health, economic, social, and religious benefits that are brought about as a result of agricultural practices. Get assisted by our qualified research topic writers to formulate a good agricultural studies dissertation topic.
The cost benefits of purchasing new machinery over old machinery to be used in farming.
This research study will do a cost analysis and benefits that farmers enjoy by purchasing new machinery as opposed to buying used machinery. The study will assess the economic values in terms of the purchasing price, maintenance and operating costs of different machines used in farming. It will also be determined whether the use of new farm machinery leads to more production as compared to the use of used machinery.
You can be guaranteed the best Agricultural Studies research help. When your order is in progress, you can always ask questions through calling or chatting. Actually, Research Topic Help allows you to monitor your research when it is in progress since we value your input and ideas in your Agricultural Studies research.
Need an Outstanding Dissertation Project? Seek Expert Help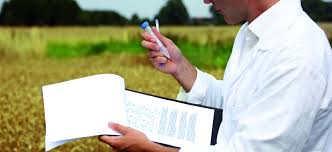 The development and maintenance of the agricultural system are crucial in the world today. If you want to make a difference in this sector, you can consider taking a course in this field. Agricultural Studies is divided into a lot of courses such as horticulture, nutrition, food science, and agronomy. The agricultural degree will help you to learn more about the practical and theoretical applications of farming. To understand more about agriculture, you need to conduct some research, and hence you will at some point need suitable thesis topic ideas on Agricultural Studies. Through the same research, you will understand all the important details concerning Agricultural Studies. At the end of your agricultural studies, there is no way that you are going to avoid writing a dissertation. It is the only means that you can prove to your instructors that you have mastered the concepts in your Agricultural Studies research. It is essential to have a researchable topic idea like; renewable and Non-Renewable policies and Environment conservation policies issues towards Agriculture. This study will aim at identifying policies that have been put in place to ensure a clean environment and how such policies influence farming activities. Following this study, it will be evaluated whether the policies set to conserve the environment lead to better agricultural performance or vice versa. Seek help with the latest agricultural studies dissertation topic ideas.
With us, you will receive high-quality research task
We will ensure that your project topic is free from spelling errors
You will get a well-researched and well-formatted research idea
A Good Agricultural Studies Dissertation Demands a Manageable Topic
The agricultural study is a vast field, which entails the manufacturing, allocation & administration of agricultural goods. As a student who is pursuing agricultural studies at a higher level, doing a dissertation is inevitable. A dissertation is not an easy task, and it is a project that can make or break your academic excellence. If you are a student who values the years you have been in a learning institution, you will do all that it takes to formulate a good topic for your agricultural studies dissertation. Your dissertation can give essence to your academic progress, and it can equally hinder it. You should do and submit an award-winning agricultural studies dissertation project, which begins right from the topic. A good topic is significant, given that it is the only guideline you have to write your dissertation. The research topic determines the area within which you base your argument. That clearly shows how essential a good and relevant dissertation topic is. When you are ready to select a dissertation topic, you have to consider the area of study. An agricultural study is a vast field, which means that choosing a topic will need you to explore a lot of options. Among the areas you can choose an excellent agricultural studies dissertation topic includes;
Agricultural operation inspection

Animal breeding

Farm management

Food technology

Agricultural science
As a student who is pursuing agricultural studies, all these areas could be very familiar to you. Nonetheless, you do have an area you are passionate about, which is where you should choose a topic. Passion will make it easy and convenient for you to write on your chosen topic, and have the courage to face any challenge. Know that it is your choice of a topic that will determine how your dissertation writing experience will be. A good topic will lead to a professional dissertation project.