Why will a Dissertation Research Project Topic be Rejected?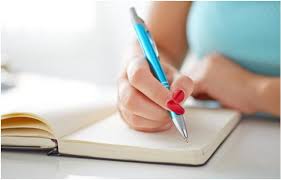 A dissertation is one of the projects you have to encounter before you graduate. Coming up with a complete project can take quite some time. At the start, you are required to come up with the best topic for your dissertation. Before approval of your research topic, you have to prove to your supervisor and the committee that it is worth taking that research; it is manageable within the set time frame. That is done by writing a proposal defending why you want to carry out analysis on that topic. If not successful, you may want to know what to do when your project topic is rejected. Sometimes the topic you are planning to research on can be rejected by your supervisor forcing you to modify it or look for a new one. Several instances can give a reason for the rejection of a dissertation topic. They may include;
When it is evident the subject cannot make a significant contribution to the society.
The topic might be more complex and unachievable before the set deadlines.
If there are no enough tools to collect and analyze the data locally.
When the research to be conducted, prove to cause physical or psychological problems plants and animals around.
The topic might not have met all the requirements of one's area of study.
Lack of enough evidence that you have the right skills and profession to complete the research project
Right Things to Do After your Dissertation Topic Rejection
All scholars want their dissertation topics to be accepted by their supervisors or dissertation committees. Following are things that you should do after your project topic has been rejected;
Appeal the rejection of your dissertation topic
If you feel that your supervisor is unjustified or wrong and if you have confidence in your topic or if you have consulted other professors and they have told you that your topic is okay, you can ask for the reconsideration of your topic.
Ask your dissertation supervisor for more explanation
It is advisable to ask for explanations from your supervisor if he or she rejected your topic without giving any reasons. However, many supervisors will not tell you that they are supervising another scholar whose topic is similar to yours.
Choose another dissertation topic and start again
Since you have your supervisors' comments about your topics weaknesses, it will be easy for you to choose another topic. This should be among the first steps that you should consider if your project topic is rejected before you begin writing your paper.
Request your department to change your dissertation supervisor
If you have tried to consult your supervisor and he or she has refused to assist you, only to reject your topic after you have submitted your proposal or first chapter, you should ask those in charge to change your supervisor, because if he or she can't help you choose a topic, it will be impossible to help you write the dissertation.
Best Help with Creating a Great Dissertation Topic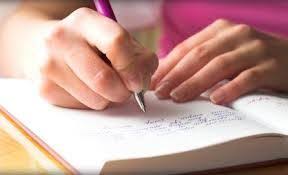 Your selected topic is the foundation of your entire research. If you chose a wrong topic it will mess up your entire project. You should consult your supervisor first for guidance before you formulate a dissertation topic. He or she will tell you which topic you should write on. Failure to consult first may result in the rejection of your chosen dissertation topic. If your topic is rejected after you had already started writing your dissertation, it will affect you so much because you will need to write again from scratch. Since time is moving and the submission deadline is approaching, you may end up writing a poor-quality dissertation because of rushing which will eventually affect your final grades. On the other hand, consulting help with generating a project topic, you will not be affected that much because you will have enough time to select another topic.
What to Do When a Topic for a Dissertation is Rejected?
Are you wondering of the guidelines to follow if the topic for your dissertation is rejected? We are a firm that offers topic development and revision help to scholars. We will help you come up with a new successful topic or restructure your first one to make it reasonable. When preparing for your project, there are the recommendations that will be given to you. You do not want your topic being rejected, so it will be necessary to follow them this time. You can choose to modify the topic you had earlier or develop a new one. Either way, you should consider the time left for submission. It can be painful seeing the subject you had struggled to come up with rejected at the end which will force you to go back to the drawing board. You can consult professional help on how to redo a dissertation topic. At first, it is essential to take into consideration your interests and the research skills you have. Interests will help you choose a topic you are passionate about and which you will be excited to research and write about. At Research Topic Help we are committed to ensuring that you choose a topic you can manage taking to account the time left and also the resources available to support your estimated results and findings. That will, in turn, prevent choosing a complex subject. An expert will assist you to carry out an extensive topic analysis which will also help you know if there is previous research that had been carried out before. Our professional will help you come up with various draft topics. From this, you will be able to choose the one that is relevant and achievable to enable you to complete the dissertation on time besides the previous setback. Consulting your supervisor is a significant step to take when your project topic is rejected. He or she will guide you in realizing what was wrong in the first topic and help you develop a successful one.