Buy Latest Labor Studies Dissertation Topic Ideas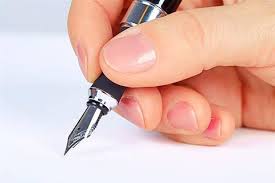 Labor is one of the important factors of production. A firm that is aiming to succeed in its operations must ensure that its labor is efficient. Companies either use skilled or unskilled labor to produce goods and services for human consumption. Since customer demands and preferences are changing drastically, employees should be equipped with the relevant skills that will make them suitable to work in the superior firms. Therefore, labor studies would be of great help to assist firms to understand how labor should be improved and how workers can be trained effectively. Identifying a good research topic idea is often a difficult task hence, it is advisable to consult qualified professionals. Just make online inquiries from the competent firms that will help you come up with the latest labor studies dissertation topic ideas. Just let us assist you professionally when you tell us that you need quality assistance on trending labor studies dissertation topic ideas.
Most Recent Labor Studies Dissertation Topic Ideas
Dismissing Staff: What is the Impact of Unfair Dismissal on Employees?
This case study reviews the impact of the unfair dismissal on employees, especially due to its abrupt and unexpected nature. The paper seeks to establish how the lives of the dismissed employees are affected both directly and indirectly. The researcher will then offer recommendations on the main things an employer should consider before dismissing an employee.
Surviving Competition: A proposal on how to Overcome Competitors through Empowering the Workforce
This study proposes strategies that expanding firms can adopt with regards to their workforce, so as to not only continue expanding but to also lock out the competition. As a result of this research, the ways in which a firm can create an effective workforce so as to overcome competition will be highlighted. You can request for specialized help with a dissertation topic on labor studies from our research topic helpers.
Labor Unions: Are they Beneficial to the Workers or just a mere Decoration of Compliance?
This study investigates if labor unions actually benefit workers in terms of their welfare and remuneration, or are just there to ensure that governments are in compliance with constitutional requirements. It is through this research that it will be determined whether the existence of labor unions has any significance in the workers' welfare.
A Study on the Emergence of Cultural Diversity in the Workplace as a Key to the Success of Businesses
This paper examines why cultural diversity in the workplace is becoming more and more prevalent and why corporations are encouraging minorities, women, elderly workers and people with disabilities to join their workforce as a business strategy. The value of having a culturally diverse workforce in an organization will be determined. Submit a request "write my labor studies dissertation topic" to us if you need assistance to create your research topic.
An Investigation of the Strategies in Collective Bargaining Adopted by Governments and Trade Unions in Resolving Labor-Related Standoffs
The paper discusses the principles of collective bargaining that are very crucial to parties involved in finding solutions to striking workers. Following this study, it will be found out which collective bargaining strategies are more effective in addressing workers' strikes.
An Analysis of the Employment Code of Conduct and its Ramifications on the Dismissal Process of Corporations
The research analyzes how companies are institutionalizing code of conduct as a policy to shield themselves from cases involving wrongful dismissal. This case study will hence determine if the use of the employment code of conduct in companies/corporations, in a way, justifies wrongful employee dismissals. If you let us provide you with sample topics for a labor studies dissertation, you will see how easy it becomes to develop your topic.
Looking for Custom Dissertation Research Topic Ideas?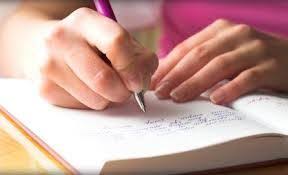 We understand that students may be limited by time and resources hence, identifying a good research topic may be difficult. The deadline for the title submission may also be approaching thus, professional help may be useful to the students. Our firm has established itself to ensure that the research topic formulation process does not stress students at all. We have highly trained experts who have a vast experience in labor studies. As a result, they have been able to identify the newest labor studies dissertation topic ideas that will ensure that your research work is unique and attractive. We have also been able to track changes in the labor industry through extensive research thus, we have identified emerging labor studies dissertation topic ideas. We believe that your problems will come to an end when you share your problems with us. Trust us today and you will not be disappointed. We will ensure that;
Your dissertation topic is valid and unique
Our experts offer efficient assistance
Selected topic idea attracts audience attention
Services provided meet your demands